Late Winter/Spring Update: From The Road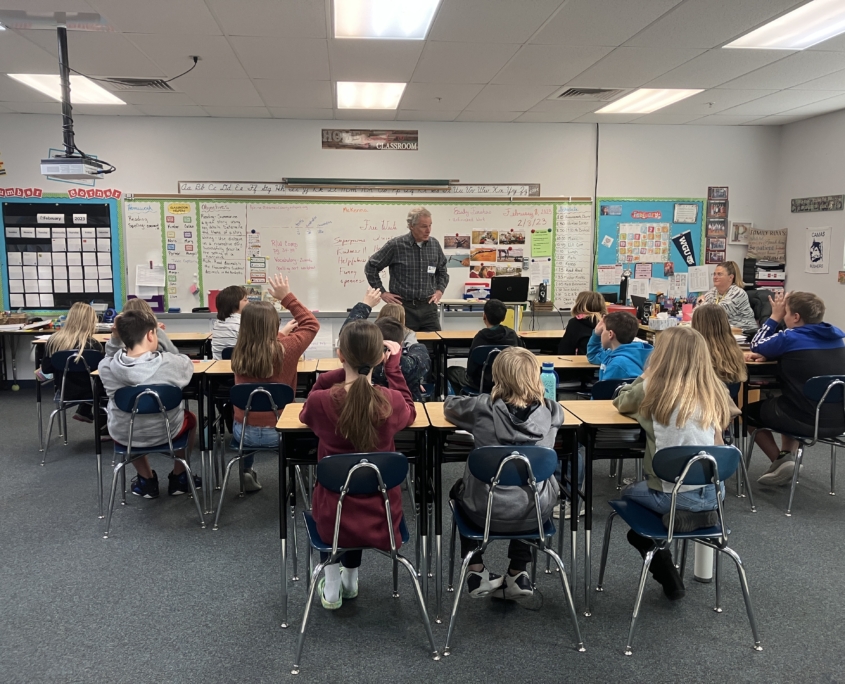 Bags hosting a workshop for 5th graders at Camas County School
Bags: "Do you ever dream about what you want to do or be when you get older?"
"I want to be a truck driver." "I want to be a geologist." "I want to be a baker." "I want to be a professional skier." "I want to be a rancher." "I want to work with animals." "I want to be an artist." (Camas 6th Graders)
Dear Friends:
Thank you for your continued interest and support of HDCC's mission to inspire the youth of rural Idaho to pursue educational opportunities beyond high school so they will be empowered to build a brighter future for themselves and their communities.
In our third year, we continue to expand our partnerships and strengthen our working relationships within the collaborative. To walk into Bliss, Hagerman, Wendell, Glenns Ferry and Camas County School Districts – the first five collaborative members since 2021 – and be greeted by friendly and energetic students declaring "Mr. Bags is back!" validates that we are growing something important and special.
As you know, HDCC engages students to be active participants in their own education and provides vital post-secondary information to help students explore their aspirations and the world of opportunities that is often beyond their sight. HDCC offers scholarship funds and promotes the essential habits of effort, motivation, and character as core tenets to accessing higher educational opportunities.
On behalf of our eight school districts, a heartfelt thank you for your continued encouragement and engagement.
Enjoy the emerging light and warmer days ahead.
Bags Brokaw
HDCC Founder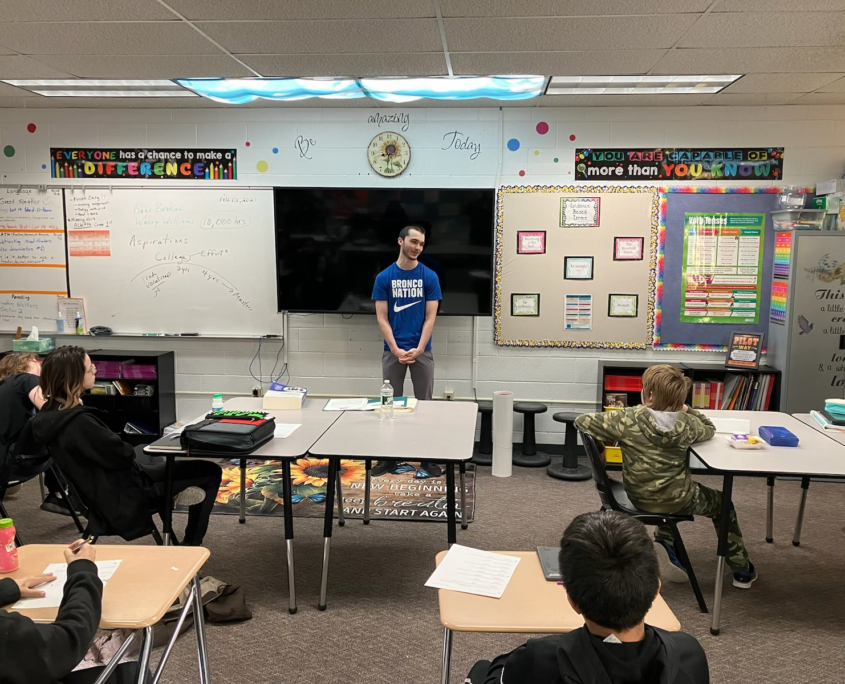 Wacey Williams, Glenns Ferry alum and BSU graduate, speaking at Glenns Ferry
Aspirational Workshops
During January and February, we conducted thirty-nine school-based workshops in our partnership schools – Bliss, Wendell, Hagerman, Camas County, Glenns Ferry, Shoshone, Dietrich, and Richfield – speaking to 700 students. Joining a dozen workshops in our Y3 program were college voices from Boise State University and the College of Southern Idaho (Twin Falls) who shared their personal stories and insights with middle schoolers.
In thanking our BSU and CSI college mentors, the following teacher comments articulated the magic of those sessions:
"I had many students say how much they enjoyed listening to what each of you had to say–and how much they too will be college student-athletes one day! Thank you for sharing that some parts of starting a new journey are scary, and some are very rewarding–it helps to hear real experiences from real people. Good luck in your adventures and please keep encouraging those younger than you–you DO make a difference!"
Jennifer Nebeker, Wendell, 7th Grade Science
"What a cool thing to take time out of your busy schedules to help inspire these students to think about possibilities for their lives outside of what they know in our small community. They were impressed with you. I feel like many have more of a desire to attend college after having virtually rubbed shoulders with you! Thank you!"
Tyler Jessup, Bliss Middle School, English Teacher
"Bags: I wanted to thank you for sharing this opportunity with our students. They were excited and I heard them talking to their friends about it. One of the things I heard when my students were talking to others about your presentation was that they were excited about you following them through 7th and 8th grade. The discussions we had today about their aspirations for college and their careers was fabulous and the students were more enthusiastic than I had ever imagined. The questions they asked were eye-opening. So many of my students were asking about other scholarship opportunities. We talked about scholarships, college tuition, help with money for after high school programs, and they started researching majors that would help them build a career they might want. I really had no idea that so many of them had questions of all different kinds that they had already come up with in the 6th grade about college and careers."
Ellen Bennett, Shoshone, 6th grade ELA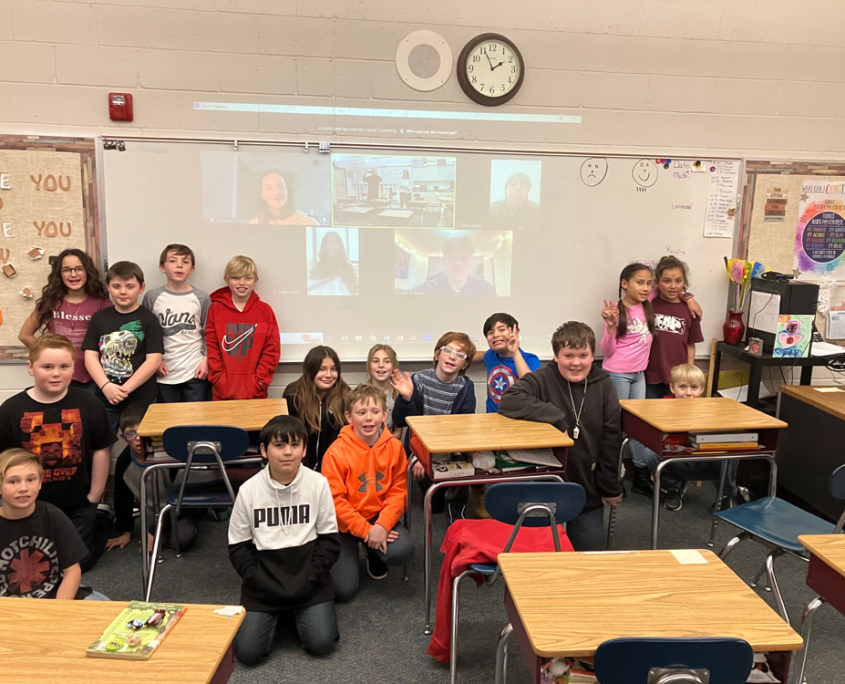 Bliss School, grades 4-5 talking with BSU mentors on Zoom
Promising Futures Scholarship Applications
This March, HDCC scholarship applications are open to each collaborative school and student, grades 5-8. The scholarship application asks students to address the following questions:
What do you enjoy doing today that might make a great career for you in the future? Why do you think it might be a great career for you? (Think academic interests, extracurricular activities, hobbies, family work/ chores, community involvement.)
Identify one or two colleges (trade or vocational schools, two-year or four-year colleges/universities) that might help you prepare for your career or future interest. Having researched specific majors and courses at that program or college, what three (3) courses would you like to take in pursuit of your career and briefly why?
In 2022, HDCC awarded 154 $125 scholarships to students.
This spring, we have earmarked $25,000 for 200 scholarships. Funds can be used to open up a tax-free 529 Education Savings Plan, to help with tuition and/or book costs in a vocational, trade, two-year or four-year college after students graduate from high school, or to help with a special program, camp, or relevant purchase during middle school or high school connected with one's aspirations.
From last year's scholarship application pool, three student aspirations follow:
"Imagine a beautiful day at the top of a valley, a sunrise in the distance, you look down to see all your cattle. This is what I would love to do in the future. My name is Jaxson. I will be the 5th generation on my ranch. Let me tell you a bit about myself. I am a very good skier. I like math, and I like taking care of all the animals on our ranch. The jobs I have on the ranch right now are when we work the cows I usually do nasalgen. Also, I help feed and when it's calving season, I drive the flatbed sometimes. The college I would like to go to is University of Idaho because it has a great agricultural program which will help me in the future when I take over the ranch…."
7th grade student
"Making one person smile can change the world. Maybe not the whole world, but their world.' (Unknown) A few reasons I would make a good orthodontist include that I have braces and I know how to care for them. I am around people doing braces often so I think I have a very good idea of how to do it. I am very interested in going to school and majoring in Dentistry. A good college for me would be to go to the College of Southern Idaho for two years. I would then want to transfer to the University of North Carolina. This school is a highly rated school when it comes to being an orthodontist. They have many good classes that I will need to take including chemistry, biology, as well as math classes…."
6th grade student
"In my spare time, I enjoy working on vehicles and making mechanical designs out of scrap. I take the scrap out of engines and other mechanical devices. I work on engines and cars. I have a lot of experience with mechanical machines. I enjoy seeing how things work, taking it apart and putting it back together. I have enjoyed this from a young age. This is how I make money, I take apart engines and sell scrap or work on cars with my father. I strongly believe that I would be a good fit for mechanical engineering. Since I have a good understanding in math (which is necessary for any engineering field), I have a basic understanding of sciences but will need to learn more. A couple of colleges I would like to enroll in are Pensacola Christian College or Texas Christian College. They both provide mechanical engineering…."
7th grade student
Wendell Middle School Awards 2022
BSU's Rural Education Collaborative and HDCC
BSU's College of Education, under the leadership of Dean Heather Williams, has launched the Rural Education Collaborative (REC) as one of many initiatives across southern Idaho to help expand partnerships to ensure rural communities have access to high-quality educational programming that fits their needs. Specifically, one of REC's goals is to address Idaho's post-secondary challenge by helping students and schools feel more connected to higher education information and resources. High Desert College Collaborative has been graciously welcomed into this larger collaborative as an example of a private-public entity whose mission and programming is aligned with these larger objectives. Providing BSU and CSI students with the opportunity to serve as middle school mentors and to share their stories is one example of our partnership with REC.
HDCC is very grateful to several wonderful professionals at BSU and CSI – Heather Williams, Alli O'Harra, Sara Swanson, Jon Lord, and DQ Montreal – who have been instrumental in helping us to connect with student-athletes at their respective universities. Thank you to each of you!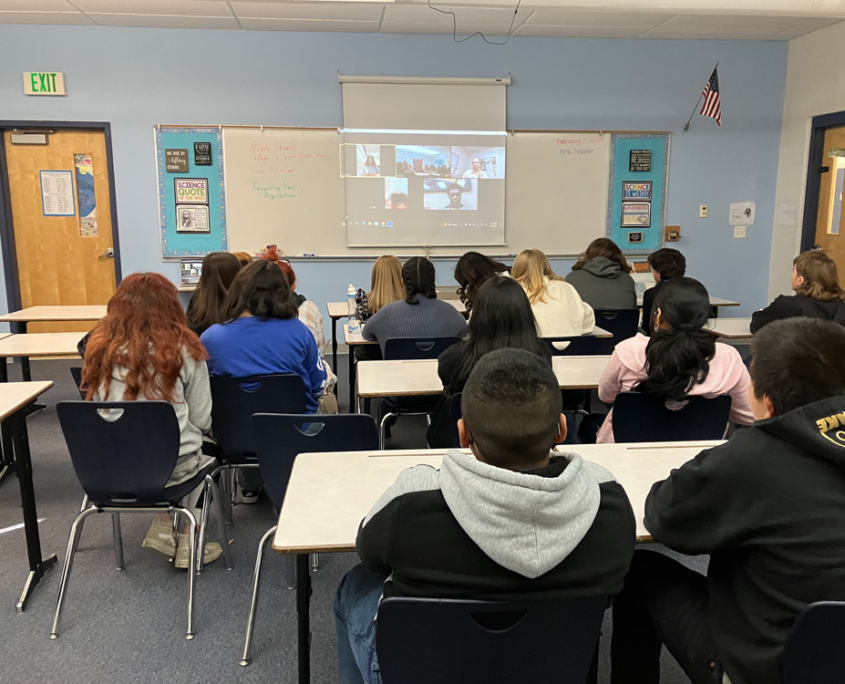 Wendell 7th grade workshop with first combined BSU and CSI mentors zoom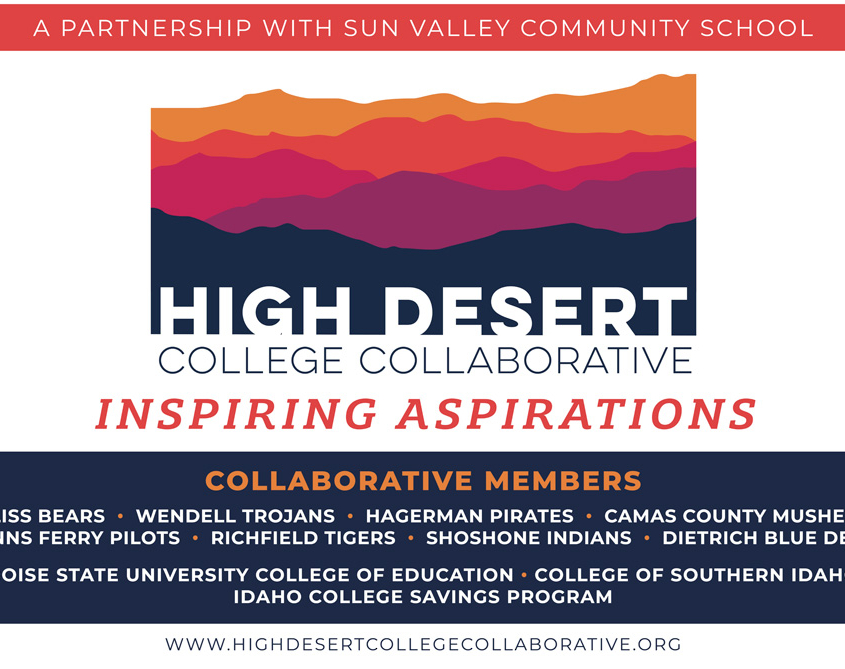 https://highdesertcollegecollaborative.org/wp-content/uploads/2022/04/HDCC-logo-Final-sm-300x180.png
0
0
highdesertwpadmin
https://highdesertcollegecollaborative.org/wp-content/uploads/2022/04/HDCC-logo-Final-sm-300x180.png
highdesertwpadmin
2023-03-02 18:08:57
2023-03-02 20:25:20
Late Winter/Spring Update: From The Road